"Oh Boy"
finally gets a US release date. There's also a poster, a trailer and a
new title
: "A Coffee in Berlin".
(
Poster under the cut...
Collapse
)
"A Coffee in Berlin" will be released on June 13th.
Source
I hate the new title.
More than a year after it was the big winner at the German Film Awards,
join
kino_germanfilm
Kino - The German Film Community is meant to be a place for you to share news, articles and opinions on German cinema. The focus is on German films, but posts on German actors are welcome as well.
Current Mood:

happy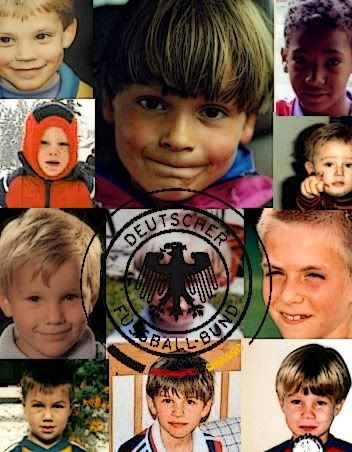 Being a fan of the German NT and with the Euros only a couple of days away, I thought it was about time to redo that old LJ staple:
the footballers as babies picspam!

You've probably seen many or even most of these already, but they never really get old, do they?

I tried to find baby pictures of all current German NT players, but, alas, I had no luck. Here's what I did find though...


(If you have any more pics, please share them in the comments.)
(
Lots of Mannschaft adorableness after the cut...
Collapse
)
Current Mood:

excited