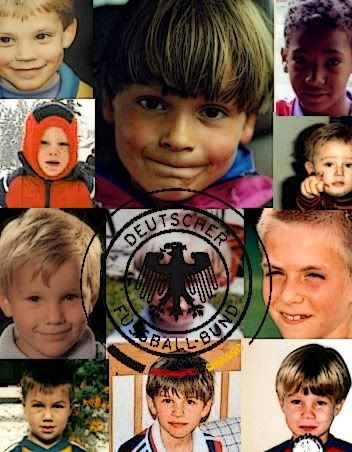 Being a fan of the German NT and with the Euros only a couple of days away, I thought it was about time to redo that old LJ staple:
the footballers as babies picspam!

You've probably seen many or even most of these already, but they never really get old, do they?

I tried to find baby pictures of all current German NT players, but, alas, I had no luck. Here's what I did find though...


(If you have any more pics, please share them in the comments.)
Manuel Neuer

I swear I've seen more baby pics of Neuer before, but I could only find this single one (what a cute one it is though). To make up for it, here's a video of baby Neuer and his teddy.


Tim Wiese


Has this man ever not had a bad haircut?

Philipp Lahm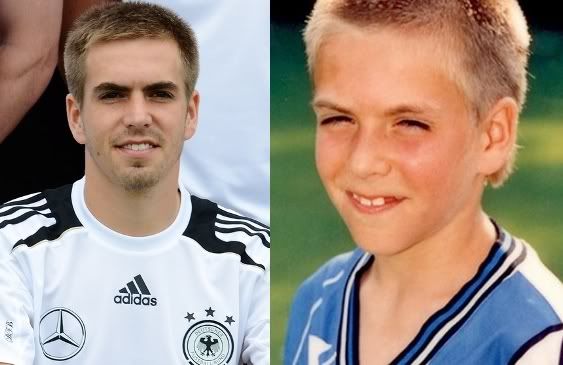 Speaking of haircuts, has Philipp Lahm's ever changed?

Per Mertesacker


Totally loving it!

Holger Badstuber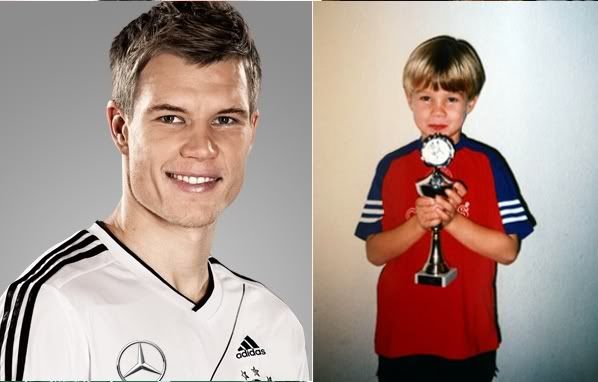 How adorable is little Holger with his trophy?

Mats Hummels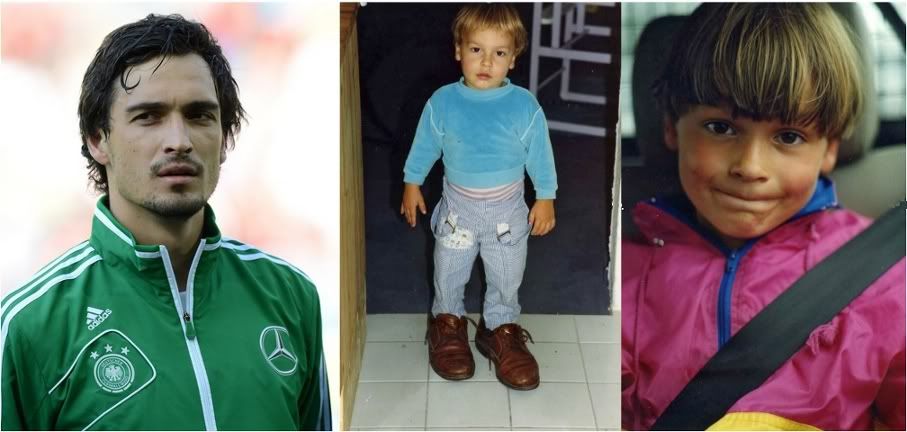 Proof that Mats looks good in anything, any time.

Jerome Boateng


Awww, baby Jerome was totally cute.

Bastian Schweinsteiger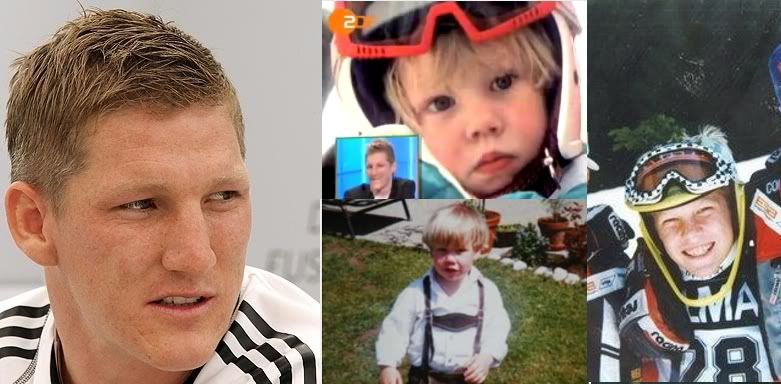 Not as cute as ski racing baby Basti though. Obviously, this calls for a link to one of the most adorable videos ever.

Mesut Özil


I'm hoping that outfit was a

hand-me-down from his sister/cousin/neighbour's daughter, otherwise it would just be cruel.



Mario Götze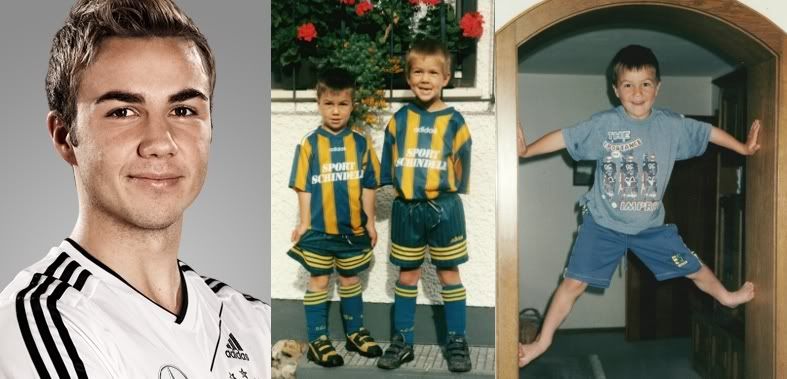 Awww, he hasn't changed a whole lot, has he?

Lukas Podolski


For some reason, I always think baby Poldi looks like a little devil in disguise... a cute one though.

Thomas Müller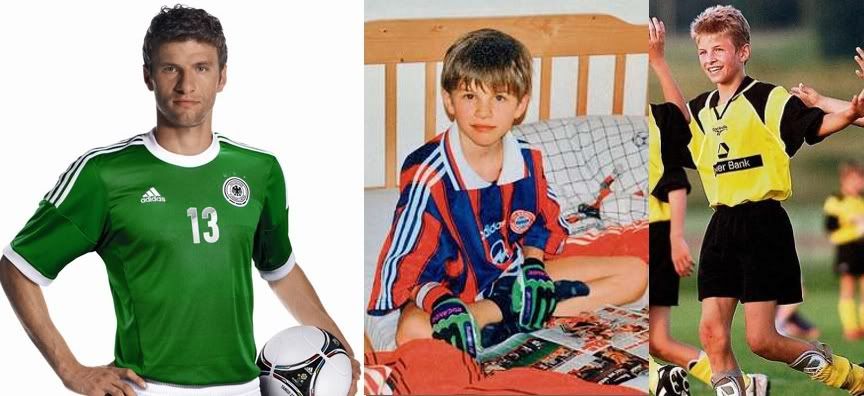 Absolutely adorkable.

Miroslav Klose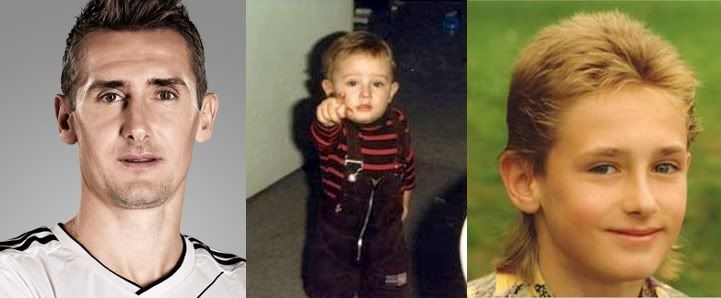 The ears, the mullet, the pointing! Love it!

Mario Gomez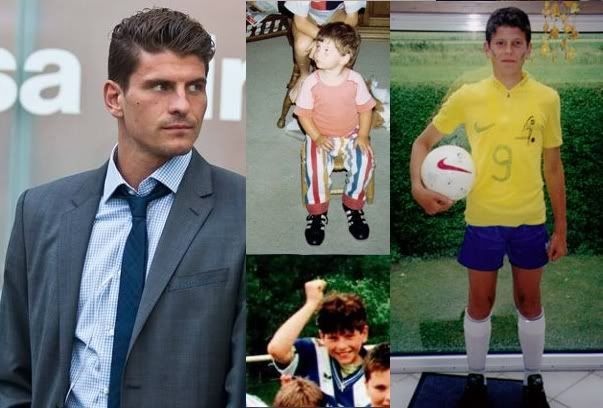 He was a bit of an akward looking kid, wasn't he? Grew up nicely though.

Jogi Löw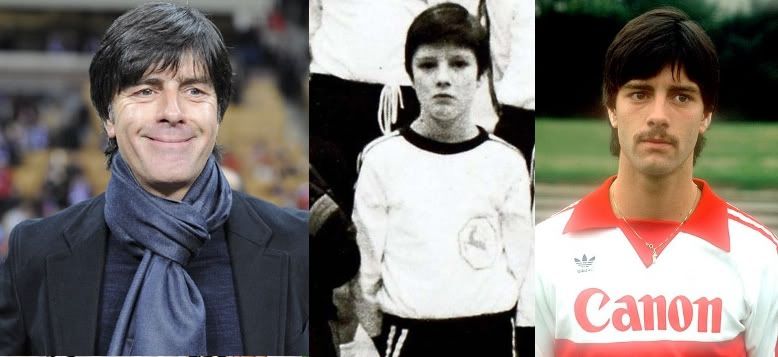 5 decades, 1 haircut.